The WORLD NEEDS more LOVE, let's share the LOVE to EVERYONE
—
---
Ha SZERETETET adunk másoknak, mindig az jön vissza.
Ha neheztelünk, haragszunk, dühösek vagyunk valakire, még több lesz ebből az életünkbe. Mindenki nem lehet a barátunk, s ha már nem bírunk jó érzéseket táplálni valaki iránt, egyszerűn el

kell fordulni tőle, mindenféle rossz érzések nélkül. Egyszerűen Ő nem tartozik az életünkhöz. Szabadon elengedni a saját útjára, menjen boldogan az Ő életében.. S mi pedig a miénkben.. Mindig az számít ami iránt jó érzéseket táplálunk, mert akkor a saját életünk is boldogabb lesz. Az élet titka: SZERETET mindenekfelett...
---
---
"Isten biztosan nem azért létezik, hogy helyesen gondolkodhassunk Róla. Ehelyett Isten, mint minden jó szülő, meglepő és csodálatos módon arra vágyik, hogy virágozzon minden, amit teremtett és amit szeret - mi magunk. Különös, de jobban fejlődünk, ha tanulunk a hibáinkból és megváltozunk, mint ha az egyenes úton haladunk, amely nem tanít nekünk semmit."
Richard Rohr, ferences szerzetes
---
With Pleasure
It always begins by little
things.Those

little things

are basic parts of those huge

amazing things

we mostly expect to happen in our lives. We have to do things with love, with deeeepest pleasure within us. And continue by listening to our voice within, it causes chain reactions. What you focus on – exists. So concentrating on joy, enjoyment, what causes us bliss, smile, laugh is essential if we want to be happy. That´s also part of creativity. That is what moves us forward, what keeps us ALIVE. Therefore we are Living. We are among various creations of created "plateau" to be constantly fulfilling of creativity, imagination. As so are animals, creating in their own way, every

single step

they take in the nature. Diverse movements, flights, food, choices, sounds. Nothings is made to be limited, stereotypical, separated, sad, abandonned…
What we allow ourselves to be, what reality we agree on – that is

what is happening

to us. We are creating everything. We are created creatures with creativity. Every single approach, every single step we take, we give rise to "something" new. To new moments, whether fulfilled or empty. Up to us! It is us, nobody else who has been given the highest right to create our story – in that particular body we carry, we inhabit. Nobody can prevent us from reaching the sky, reaching the top of our brilliant aspirations of our heart. Unique and exrtaordinary, that´s what we all are. Everything we create must be considerated extraordinary, if we want to be so. And yet we are so keep on being more.

:)

By acquiring this procedure you can get

absolute quality

and joyful following steps in the next flow of your river. There is no excuse for not being able to do so and have such approaches. In any aspect of life. In any type of work. In ANYTHING. Because firstly, importantly, everything is possible and yet in every thing.
We only create the world, that´s the only result of these kinds of various approaches all over. Only change we can do is to begin by Ourselves, our treatments, what we give to the world around.
Because what kind of approach we have to ourselves – that´s what we see outside as results and that´s what we are emanating to the external world and therefore gaining it back in such particular form, adequate to one we sent. Simple! That´s how it works. Thats like mirror. All existence is based on this. G to G process. What you give is what you get. So Give what you want to Get.
<3
---
Csodálatos Világ
Mikor kinézek az ablakomon,
Mikor az élet apró titkait, megnyilvánulásait figyelem,
Mikor csak annak örülök, hogy van mit innom és ennem,
Mikor a gyerekek pihe ,puha karjai átölelnek,
Mikor a szülői, testvér óvó szeretetét érzem,
Mikor a madarak felettem szállnak,
Mikor az égbolt felettem tiszta,
Mikor csak úgy merengeg,
Mikor semmin nem töröm a fejem, csak megállítom a perceket,
Mikor semmi sem zavar, a virágok illatát magamba szippantom,
Mikor találok ilyen perceket,
Elmondhatom ismét és újra, mily jó is az, hogy élek!
L.I
---
---

A
Namaste

Indiában egy köszönési forma, jelentése: meghajlás, hódolat, tisztelet az emberben lévő isteni lélek előtt: "Üdvözlöm a benned lakozó Isten(i)t". "Nama" bólintást, köszönést, az "as" az egyes szám első személyt, azaz az ént, míg a "te" a második személyt jelenti. Szó szerint tehát a Namaste annyit tesz: köszöntelek, fejet hajtok előtted.
Amikor Namaste-
val

köszöntünk valakit, a mellkas előtt (szívcsakra) összetesszük a két kezünket, lehunyjuk a szemünket és egy apró fejmozdulattal bólintunk. Másik módja e köszönésnek, amikor a homlok előtt (homlok csakra - harmadik szem) érintjük össze a tenyerünket, meghajtjuk a fejünket, majd az összetett kezeket levezetjük a szívcsakrához.
Amikor a tenyerünket összeérintjük a szívcsakra előtt, fokozzuk az Isteni szeretetet magában rejtő
energia

áramlását. A fejbiccentés, és a szemek lehunyása segít, hogy az elme átadhassa magát a szívcsakrában fellelhető Isteni szikrának.
"Nagyra becsüllek Téged, hordozóját a Világ Egének,
Hordozóját a Szeretetnek és Fénynek,
Tisztelem Benned az Igazság és Béke templomát...
Tiszteletben tartom a Csillagot, hol vagy, ha magadba mélyedsz,
és hová lelkem száll, amikor elréved, Az Egyetlen bennünk közös honát."
A namaste, mint kéztartás az egyik leggyakoribb kéztartás - ma is így köszöntik az érkezőt Indiában és még néhány keleti országban. Ez az ima kéztartása a keresztény kultúrában is és majd
minden

népnél az átszellemült belső kiegyensúlyozottság kéztartása. Az ind gondolatkörben azt is jelenti hogy: "Te és én egyek vagyunk." Hogyan végezzük ezt a kéztartást?

A két tenyerünket egymáshoz nyomjuk úgy, hogy egészen a tenyértőtől összeérjen a két kéz. Egymáshoz simítjuk a tenyereket és az összezárt ujjakat megnyújtjuk annyira amennyire csak lehetséges .Próbáld az ujjaidat egészen a csuklóból kinyújtani. Ügyelj
arra

, hogy mindkét kéz egyformán nyomja a másikat. Nem fontos, hogy túl nagy erővel nyomd össze a tenyereket, de azért érezd a két tenyeredet egymáson. A két hüvelykujj a mellkas közepéhez, a szegycsonthoz nyomódik. Ez a kéztartás a test két oldalát, a női és a férfi energiákat egyenlíti ki és segíti az összpontosítást is.
A mudrák különböző kéz- és testtartások, melyek segítik az energia áramlását a testben. Segítségükkel bizonyos szellemi és tudatállapotokat hozhatunk létre. A mudrák a jógatechnika fontos részét képezik. A kézmudrák általában a prána (életerő) megőrzésére és finom energiakörök létrehozására szolgálnak. Ezek az energiakörök teszik lehetővé a prána áramlását, amely a test és lélek teljességét eredményezi. A namaste az imádkozás és egymás tisztelet teljes köszöntésének klasszikus mudrája a hindu, buddhista és egyéb kultúrákban. Segíti az alázatot és elfogadást. Egyensúlyt teremt a két agyfélteke között. Ájtatos állapotba hozza az elmét. A szívcsakra és a harmadik szem csakra erősítésére is használható.
---
Sándor Relax
Dear Guest! Welcome to my (music) YouTube channel. I'm Sandor Zsolt Szabo, from Debrecen (Hungary). I recently began to play music, May 7 2012. I learned to play music myself. (autodidact) All my music is my world. These are my own compositions. Since my childhood I can hear the music in my...
—————
---
---
---
---
---
"Halljad világ a vallomásomat:
Egyszerűek legyünk, mint az országút,
hogy mindenkihez elmehessünk,
jók legyünk, mint a levegő,
hogy mindenkit megölelhessünk,
édesek legyünk, mint a kenyér,
hogy mindenkit etethessünk,
vidámak legyünk, mint a bor,
hogy mindenkit megnevettessünk."
Mécs László
---
---
Dr. Jim Withers operates his practice with a simple idea: The best way to care for the homeless is to treat them where they live.
---
inmyworld
Lakatos Ingrid a világutazó Királyhelmec. Lakatos Ingrid királyhelmeci születésű utazó hosszú évek óta járja a világot. A kíváncsiság sodorta országról országra, hogy felfedezze – ahogyan ő fogalmaz e csodás Föld népeit, szokásait, hétköznapjait, örömeit és bánatait, a hit erejét és...
—————
---
About Me
A simple, pure woman with the heart of a child and at the same time the heart of a 100 years one.Seeing the life with good and bad, still believing in the goodness, love love love above it all. Wherever I go, I try to spread this feeling to the World, through my glasses)). This World though full of tears still, always longs for laughter, joy and happiness..through my words I try to share this with you all...One life, live it well)
www.hirek.sk/video/20140102185137/Lakatos-Ingrid-a-vilagutazo.html
---
Gondolataim...
—————
—————
—————
—————
—————
—————
—————
—————
—————
—————
---
---
---
---
---
---
Paying for People's Groceries
---
Megcsinálnám a tesztet idehaza is - nagyon érdekelne az eredmény! Csodálatos film! Csodálatos emberekkel!
---
Vándormadarak (Hortobágyi - halastó) Relax - Szabó Sándor Zsolt
---
The Science of Happiness - An Experiment in Gratitude
What makes you happy? Have you ever wondered why? Join us as we take an experimental approach on what makes people happier. Behind the Scenes of the episode!
---
Love signal; music & frequency 528 Hz
Love signal is a healing audio and visual meditation with music, sacred geometry and Solfeggio frequency 528 Hz, the miraculous frequency for transformation and DNA repair.
There is a special sound and color of love according to Dr. Horowitz, a Harvard-trained award-winning investigator. Broadcasting the right frequency can help open your heart, prompt peace, and hasten healing. "We now know the love signal, 528 Hertz, is among the six core creative frequencies of the universe because math doesn't lie, the geometry of physical reality universally reflects this music; these findings have been independently derived, peer reviewed, and empirically validated," Dr. Horowitz says
---
---
Kötődsz…

Nem tudsz elszakadni. Mert a hely fogva tart. Ismered az utcákat, a házakat, tereket, ismersz minden titkos zugot. Itt nőttél fel. Biztonságot ad. És ezzel a biztonsággal köt magához. Nem enged. Ám egy napon jön valaki. És elkezdi oldani a csomót. Észre sem veszed, és eloldoz. És a biztos pont már nem egy földrajzi hely lesz számodra. Nem utcák, terek, házak. Hanem Ő.

Aki eloldozott.


Kép: Kovács Árpád - Lépcső utca
---
Thoughts and Feelings
Ingrid Lakatos megosztotta Mosolyhíd (Csitáry-Hock Tamás) fényképét. Egy pillanat megváltoztathatja a világot… Amikor fellobbant az első tűz, amikor elgurult az első kerék, amikor először kapott lángra az első gyufaszál, amikor először gyúlt ki az első izzó, amikor… És...
—————
---
Make a pact to remind yourself often of this secret: you can't give away what you don't have, but you can change your life by changing what's going on inside. Then work on your personal program of self-love, self-respect, and self-empowerme

nt, and create a huge inventory of what you wish to give away. If what you give is self-respect and self-love, the universe will return the love and respect you've been radiating. It's really so simple. As the Beatles said: "The love you take is equal to the love you make."
---
Become what you believe yourself to be at Wanderlust.
---
---
inmyworld
Inner peace and freedom come from sharing your heartfelt feelings with God. Go get your cares and worries off your chest by telling them to God.
—————
---
---
---
LOVE
—————
—————
—————
—————
—————
—————
—————
—————
—————
—————
---
---
Elérhetőség
Szeretetet bármilyen kiszerelésben
A kapcsolatfelvételi űrlapon.
---
"Hiszek a rózsaszín világban. Hiszem, hogy a nevetés a legjobb kalóriaégető. Hiszek a csókban, lehetőleg sok csókban. Hiszek abban, hogy erősnek kell lennünk, mikor úgy tűnik, hogy minden rosszra fordul. Hiszek abban, hogy a boldog lányok a legcsinosabbak. Hiszek abban, hogy a holnap egy újabb nap! Hiszek a csodákban."
(Audrey Hepburn)
---
---
---
---
---
---
---
---
---
---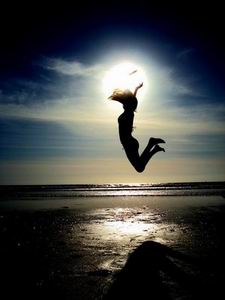 ---