In 'the land of wolves' I should follow their rules and regulations?...Is that indeed the only way?
In 'the land of wolves' I should follow their rules and regulations?...
- the ones, which are so cruel?!
- the ones, which does not know the phrase: love and the gentle acting in the way that would be human?!
Such old fashioned things as love are not needed today?...
Girl- WAKE UP! - do not be so nice to the others, treat them just as an 'instrument' - to achieve your final goal: this is what I hear around me every now and then.
Do not care about others, about human feelings rather you forget, your emotions put rather aside and instead of that:
stay cold and official, without sparkle in your eyes- this is in fact what you should do, if you want to survive today.
Be - WHO YOU ARE NOT!? is this really what is needed to be the proper and the perfect puzzle of this century, World's game, to gain the 'fame'?
Isn't that a huge shame for humanity - to think that this is the only and the right way?...
What do we leave behind to our children? I ask aloud...
- a frozen World?! - without emotions?
- a World: where the only 'power' is your competition among and with the others in the folks of predators?!...
https://www.youtube.com/watch?v=zK2ZuescJGA
Is that indeed the only way?
However, the saddest fact is that YOU ARE loosing in this aggressive game at the end...
as nothing else remains: just the emptiness in your heart
- the one, you try to protect and to hold so strong in your hands.
LOVE , GENTLE WORDS and an HONEST SMILE is really a waste of time and just an old fashioned act of art?!...
hm, strange and sad at the same time...if these are the the very true facts...
Maybe, YOU can STOP IT!
Maybe, YOU CAN CHANGE IT...
Maybe, YOU CAN REMAIN HUMAN...AND START A COMPLETELY NEW CIRCLE, where LOVE STILL REMAINS.
LET'S DO IT!
LET'S TRY IT!
LET IT BE YOU...who will win this GAME OF LOVE!
I keep my fingers cross for you, my dear fellow man...and wait you at the end of this play...where YOU ARRIVE among the ONES
- who will reward you all the goodness in the
' blue, violet an purple glory' surrounding you with the sweet taste in your mouth and a joyful, pleasant feeling in your heart...
I truly believe,however, LOVE IS THE ONLY STRENGHT WHICH PREVAILS FOREVER.
—————
---
Elérhetőség
Szeretetet bármilyen kiszerelésben
A kapcsolatfelvételi űrlapon.
---
---
---
---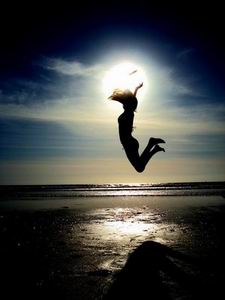 ---
---
---
---
---
---
---